Ibuenda Review 2021: What Legal Experts Say
This updated Iubenda review includes our firsthand experiences from January 2021.
Iubenda's attorney-level solutions protect 65,000 clients around the world from liability and fines. They are essential in the face of strict privacy legislation.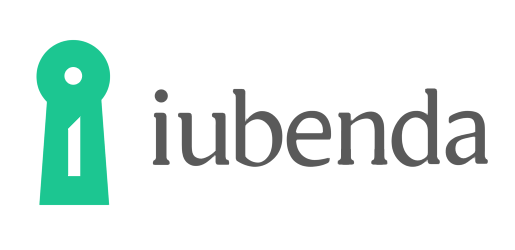 If you need the highest quality GDPR, cookies, or terms and conditions, this service is exactly what you need.
But is it worth the money? Are the quality and convenience worth the upgrade? And, most importantly, do you even need these documents or are you wasting money? Remember, Iubenda requires a one-year subscription!
Our legal experts cover everything you need to know. Including:
Pricing
GDPR
Policy Generation
UX
Cookies/Consent
The only negative aspect that surprised us
Let's get started…
READ FIRST: What You Need to Know About Iubenda
We review legal document generators from the perspective of business owners rather than legal experts. That's actually who we are.
And there's always one major issue…
The vast majority of policy generators DO NOT deliver on quality.
That's a problem for one crucial reason: The majority of business owners cannot tell quality legal documents apart from poor quality privacy policies. And by the time you notice your privacy policies are non-compliant, it's most likely too late.
We've used well over a dozen different generators. We usually have to make several edits or at the very least consistently update each policy to maintain compliance.
Until Iubenda…
This is truly a 360-degree solution. Instead of worrying about quality, editing, and maintaining a document, this one service allows you to generate compliant policies for one low fee. And then Iubenda's legal team UPDATES THEM FOR YOU.
The quality, peace of mind, and expert level services do come at a price, however. That's the purpose of this review – to help you make that expensive decision.
Iubenda Overview
Iubenda offers attorney-quality solutions that keep websites and applications compliant with the law, protecting your company from fines and potential legal liability.
Their most popular document services are:
Unlike the majority of competitors, Iubenda IS NOT JUST a document generation service. It is a complete 360-degree legal policy management system. This includes organizational level services such as:
This is especially useful for large organizations within the EU or companies that serve visitors from EU nations.
Iubenda Pricing
Synopsis: Iudenda's pricing comes in 3 packages – FREE, Pro, and Ultra – and operates on a recurring basis. Complete internal privacy management costs $39/mo. While it is expensive compared to competitors, our legal experts agree it's worth 10 times what it costs.
Iubenda is a high-end service for organizations that need attorney-level solutions. NOT a cheap GDPR privacy policy generator for startups. And while they do offer a free "Basic" plan, it is extremely limited.
We don't recommend going with free privacy policy generators as a whole as they usually put your website, app or business at risk. You don't want to cheap put on your website's privacy policies.
At first glance, it seems unreasonable to pay monthly fees for a document. Especially when competitors like TermsFeed (Covered at the end) charge a one-time fee.
However, this is actually a MAJOR ADVANTAGE for your business.
Here's why…
The recurring fee includes Iubenda's legal team.
Instead of paying a professional to monitor the law and constantly update your policies, Iubenda offers this service INCLUDED in its packages – and all for either $2 per month or $11 per month. That means any time a new law could affect your business, Iubenda adjusts your agreements accordingly.
Here's a quick breakdown of the two policies for businesses:
The Pro Plan
For roughly $2/month, the Pro Plan gives you:
Privacy Policy
Website policy
Facebook app policy
Mobile app policy
Cookie policy
Cookie Solution
Cookie banner and consent
Consent via scrolling
WordPress plugin
Prestashop, Joomla, and Magento plugin
IAB/TCF compatible
The Ultra Plan
Iubenda's Ultra Plan includes everything in the Pro Plan PLUS:
Terms and Conditions
Guided setup
Optimized for eCommerce/SaaS/Apps
100+ calluses
Shopify, Amazon, eBay integrations
Document management dashboard
Consent Solution Plus Internal Privacy Management
Iubenda ensures your large business totally complies with the GDPR by helping you set up all of the necessary consent mechanisms and maintaining compliant records. And it's all for $39/mo.
This includes a privacy and cookie policy, cookie banner, and cookie solution PLUS a consent solution and recording of all your data collection activities. From there, the company even keeps records of how you store and use data (Required by the GDPR).
DID YOU KNOW?: Non-compliance with the GDPR can cost a maximum of 20 MILLION EURO!
Iubenda Services Review
Our legal experts tested each of Iubenda's services and thoroughly examined each for:
Compliance
Customization
UX
Usability
To be honest, the results surprised even us:
Privacy and Cookie Policy
Iubenda's privacy and cookie policy generator is simple, intuitive, and by far the most comprehensive available on the web.
This is as close to a real lawyer as you can expect online. Our legal experts said that this is the most in-depth tool they've reviewed.
Iubenda ensures you are covered in EVERY ASPECT of your business with a staggering 600+ services to choose from. To put that in perspective, the next best competitor only offers 40!
Our favorite feature is the policy generator itself. It's extremely user-friendly.
Start by adding services, then select GDPR or CCPA from the bottom right corner. Then, embed it on your site in just a few clicks using the "Manage & Embed" feature in the top left.
Iubenda neatly categorizes each service into familiar groups and even offers a clean, easy to use bar on the side for the most common services. This helps when you aren't sure which policies you need.
The result is a clean, simple policy that's extremely easy for your visitors to digest while still comprehensive.
As far as online privacy policy generators go, there's Iubenda and there's everyone else.
What we don't like: From a user's perspective, Iubenda might actually be TOO COMPREHENSIVE. As a business owner, you might not even be aware that you offer certain services. We wish they offered more than just their "auto-detect" option for determining which clauses your document requires.
Terms and Conditions
Iubenda's terms and conditions generator is a lot like their privacy and cookie policy – except it's even easier.
Just select a clause and modify it by selecting which options apply to you. Like this:
The software adds clauses to your website/app's governing rules each time you make a selection.
Your terms and conditions are ready as soon as you select every applicable clause.
It's almost as if the document builds itself, and all with very minimal thinking on your end. Iubenda offers all of the most important clauses:
Content rights
Acceptable use
Disclaimers of warranties
Limitations of liability
From here, you only need to add some owner and services information. That's it, your terms and conditions are ready.
Cookie Solution
Iubenda's cookie solution is the fastest and most convenient way to ensure your business complies with certain provisions of the EU's privacy laws.
Within a few minutes, you can inform your users of your cookies activities, facilitate consent, and preemptively block any scripts that may install cookies prior to consent. And it's all from an intuitive policy builder.
Cookie policies completely protect you from liability in most cases, and it could cost as little as $2/mo.
Overall, the convenience and comprehensiveness of the service are impressive, especially considering the price.
The policy builder is about as straightforward as it gets:
Select the options that apply to you on the left-hand side and preview the "cookie banner" on the right.
Our legal team LOVED how the cookie banner included the explicit REJECT button, a button that is now required under UK law.
This banner gives a brief overview of consent and guides the user to the full policy.
It's also fully customizable, so if you have specific needs, you can cover all of your bases.
Implementing Your Cookie Banner
Implementation is as simple as copy/pasting the code to your website or using Iubenda's WordPress plugin.
While we normally advise not to use too many plugins (For site speed reasons), Iubenda's did not affect our website speed at all.
Internal Privacy Management and Consent Solution
Iudebenda's internal privacy management and consent solution are packaged together for $39/mo. This is an incredible value, and no other company online offers these services at anywhere near this level. Think of it as "complete GDPR compliance for one low price".
Since these services are complex, we'll sum it up here:
The law mandates that you obtain informed consent. The burden of proof lies on you if the authorities ever ask. Your company must have a mechanism for both collecting and managing user consent. When you have thousands or tens of thousands of visitors daily, it's nearly impossible to effectively manage all of that data.
Iubenda solves that issue by providing a simple system for obtaining, storing, and managing user consent. It then further helps you by managing data collection services and 3rd parties you do business with.
Instead of manually managing tens of thousands of visitors and leaving yourself open to fines and penalties, $39/mo makes your life easier and protects you from hefty fines.
Here's how…
The consent solution is a step up from the cookie solution. It completely streamlines your consent management via:
Managing user consent (Add/revoke)
Storing individual privacy preferences
Tracking consent notification
Storing each user's consent history
Tracking specific legal notices
Tracking offline consent
So instead of managing all of that manually, the entire process is automated for each user. If the authorities ever ask you to provide proof, you open the system and show them.
This solution protects you from liability by managing all of your data collection policies, defining security measures, and defining data retention policies.
The downside is that the privacy management tool is difficult to set up. However, Iubenda's guide to Internal Privacy Policy Management Tool covers everything you need to know.
VERDICT: Is Iubenda Worth the Price?
Iubenda's consent management and internal privacy management services are unrivaled.
If you're a large company with complex needs, Iubenda is the ONLY OPTION. One low monthly fee streamlines all of your legal compliance, and you mitigate your risk of penalties by outsourcing management to legal experts.
If you're a small website or app, and only need one document. Then we highly recommend an alternative to Iubenda: TermsFeed.
Looking for a cheaper option? Check our review on FreePrivacyPolicy.com, another great alternative to Iubenda.
An Alternative to Iubenda: TermsFeed
Iubenda is the leading legal documents service for attorney-level solutions. But it's not for everyone.
If you just need a single document and don't want to pay for management fees, TermsFeed is the answer. You create your terms and conditions or privacy policy, pay a low fee, and add the document to your site. That's it, you're done.
Iubenda is perfect for large, complex organizations with serious needs. If you're a smaller business and want to avoid paying for maintenance and other services you'll never use, we highly recommend TermsFeed.
TermsFeed's documents are nearly as detailed and comprehensive. In fact, some would argue that TermsFeed is the leading privacy policy generator online.
In reality, they are two different types of services. TermsFeed generates a single document for use in perpetuity whereas Iubenda is a full-service document and privacy management service.
With TermsFeed, you answer a series of questions and the service generates your document based on your answers. You pay once and your document is yours forever. If you want to read more on Termsfeed, check our detailed Termsfeed review.
Pros
Simple document builder
One-time fee (No recurring fees)
Cons
Not as many options as Iubenda
No maintenance
No privacy management for GDPR