LegalZoom vs LawDepot (Is There Really A Difference?)
For this LegalZoom vs. LawDepot review, our team of legal document experts examined both utilities in-depth to help you determine which is the best option for your business.
These two companies serve two ENTIRELY DIFFERENT purposes. If you choose the wrong one, you'll end up paying expensive recurring fees and get little to no value.
In this review, we'll cover:
The basics of each service
The pros and cons
Who should use each
Pricing comparison
Company reputation
Our personal experiences with each
Let's begin…
---
LawDepot vs. LegalZoom Overview
What is LawDepot?
It's the web's most successful legal document service company. Their customizable, legally binding documents, forms, and contracts have helped over 10 million users save an estimated 2 BILLION dollars in legal fees (or so they claim).
They offer over 150 documents and legal forms, including last will, rental/lease agreements, business contracts, and child travel consent forms. And most of them available to you on a free trial!

What is LegalZoom?
Its the web's leading full-service legal platform, with industry-leading business formation, lawyer, and family law services. Plus, they offer legal advice, contracts, and business planning services.
It connects its customers to a nationwide network of qualified attorneys that assist with anything from business planning and compliance to divorce and estate planning.
What's the main difference between the two?
Most entrepreneurs believe these two online legal services are essentially the same. They ARE NOT.
Here's the main difference:
Think of it as a massive online warehouse of customizable documents. You choose which one you need and customize it personally, and then it becomes legally binding. It's completely DIY.
Think of it as a complete legal service. You get all of the legal documents, products and services, and advice from real attorneys (if you need it).
A quick example…
Imagine you want to form an LLC.
You could, in theory, use both services.
With LegalZoom, they'll generate your form, file your Articles of Organization, and give you access to legal tools like tax planning, business planning, and registered agent services.
---
Types of Services
LegalZoom
Business Formation: they offer end-to-end business launch services. They will handle all of the paperwork and extra leg work to get your business off the ground. Types of entities include LLC, S Corp, Nonprofit, Sole Proprietorship.
Will/Trust/Family Law: its the web's leading family and financial law service. Their total packages include documents, revisions, and lawyer advice. This includes: Last will and testament, Living trust, Pet protection, Divorce, Name change, Financial power of attorney
Intellectual Property: trademarks, patents, and copyright registration. They give you access to common intellectual property documents AND files them with the government. They will even follow up with support. For example, they'll send a cease and desist letter if someone infringes on your copyright.
Legal Advice: This might be the most valuable service they offer. They connect you to the web's leading online network of attorneys so you can get affordable, actionable advice on any legal topic.
LawDepot

They only offer documents. You choose your document, customize it, then print it out. That's where it ends.
Popular legal forms include:
Rental agreements
Estate planning
Money lending
Business formation(LLC, nonprofit, etc.)
Bill of sale
Living Will
Music recording contract
Non-compete agreements
Non-disclosure agreements
If it exists, they have it. Their library is the largest we've seen online!
---
LegalZoom vs Law Depot: Pricing
Comparing pricing between the two is incredibly complex, mostly because they offer two different types of services. It's like comparing apples to oranges.

For this review, we will only stick to basic pricing.
LawDepot Pricing
These guys offer flexible pricing, meaning there's an option for every business owner, agreement, and budget. Only need one document? Great, just pay once. Need dozens of documents with multiple copies each?
Pay the affordable yearly subscription, and you'll save hundreds or more. Don't want to pay? They offer a free trial.
Here's a quick breakdown:
A la Carte: If you only need a single document, they cost anywhere between $10 – $50. Our legal team created a rental agreement ($29), an LLC formation partnership agreement ($39), and a bill of sale ($29).
Yearly Subscription: $7.99/mo billed annually (~$95) for unlimited access to the site's services.
1-week free trial
Monthly: $33/mo.
NOTE: Free Trial – The free trial they offer requires you to enter credit card details. If you don't cancel your subscription, your free trial will turn into a monthly plan (not recommended).
LegalZoom Pricing


This is one of the most expensive legal tools online.
Their reputation, comprehensive services, and lawyer support come at a steep price. Of course, that price is still a fraction of the cost of a typical lawyer.
An LLC formation starts at $79 + the state fee (mandatory in each state).
Upgrading to Standard or Express Gold only gets you expedited processing and a few other perks, most of which we found to be of little value. And, unlike the competition, they do not offer a free trial.
Their other online legal services aren't much more affordable, either:
Registered Agent Services: $299/mo.
Trademark Registration: Starting from $199 + federal filing fees
Will and Trust: Starting from $179 (likely more)
Living Trust: $329
Property Deed: $249 + fees
It's important to remember that they offer a COMPLETE service. They take care of everything for you. So, it's obvious that they will charge more for their services.
If you don't feel comfortable filing all of your paperwork or don't know the law well, LegalZoom is worth the money.
---
Pros and Cons
After using both extensively, there are clear advantages and disadvantages to using each one:
LawDepot
Pros
Very Affordable: A full year of unlimited use costs LESS than a single service with LegalZoom. For example, you can have a bill of sale for only $29 and not pay again.
Free 1-week trial.
Extremely Simple: Choose your document, add personal details, pay, and print. It's that easy.
Extensive Document Library: they have hundreds of documents. If it exists, it's here.
Cons
DIY: This could be a positive or negative, depending on how you look at it. But as a business owner, you need to know what you're doing in terms of the law. They don't offer any guidance.
LegalZoom
Pros
Done For You: they do everything for you. Where LawDepot generates an "articles of organization" for your LLC, LegalZoom generates that document files it for you, and provides ongoing support.
Lawyer Guidance: they offer industry-leading planning, tax compliance, and other lawyer services at a fraction of the price of an ordinary lawyer.
Cons
Expensive: Be prepared to pay a few hundred dollars for most services. If you're a business owner, it's well worth the money. And it's far less than what a typical lawyer costs.
Complicated: their pricing, services, and document generation processes are more complex than LawDepot's by a good margin.
Poor User Experience: the overall look, feel, and processes are a bit outdated. The site needs an upgrade.
Head-To-Head Comparison
During our testing of each service, we made a note of a few of the most critical factors:
User Experience
As we mentioned before, LegalZoom's user experience is not enjoyable. LawDepot's site is a bit outdated as well, but the process is smooth and pain-free.
Here's an example from LawDepot:
For example, generating a rental agreement requires answering a few questions.
Select your document right from the homepage:



Then, the software guides you through a simple generation process: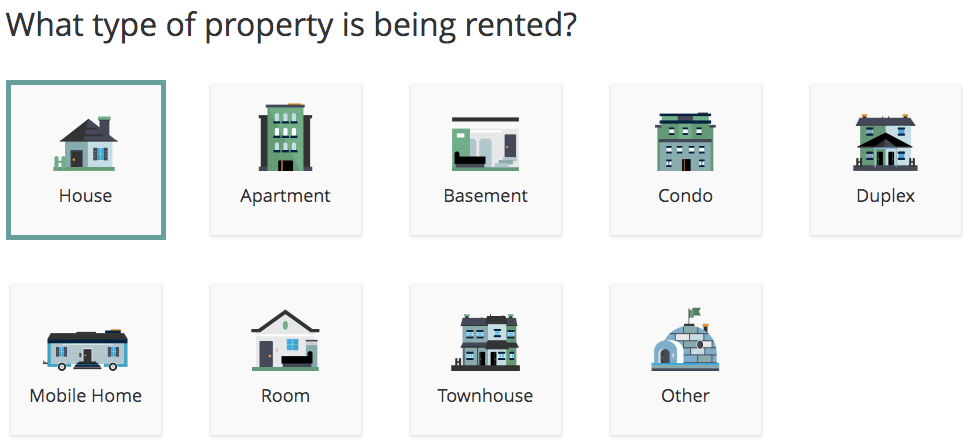 After you answer all of the questions, just review your document, pay, and print. Once you are ready to pay, you choose your license type: one-time payment, free trial or a yearly subscription.


Simple and pain-free.
LegalZoom, on the other hand, doesn't make it easy for you.
In this example, LLC formation requires entering a name first: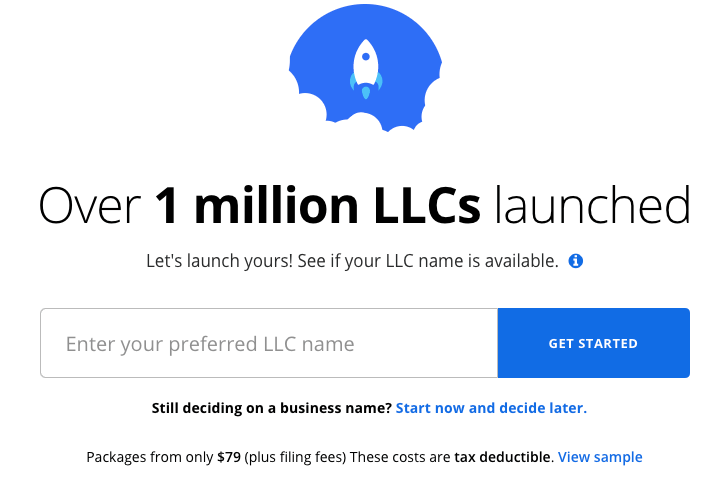 Then, you have to enter your email address to begin filling out the form: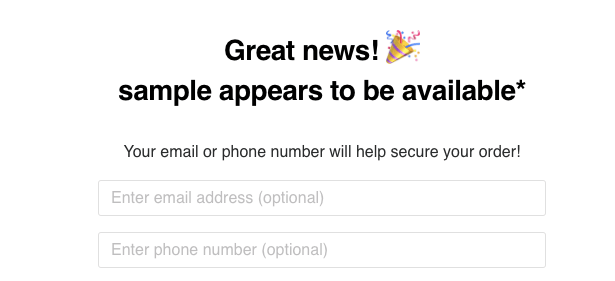 And overall, the site's look is too outdated for our taste.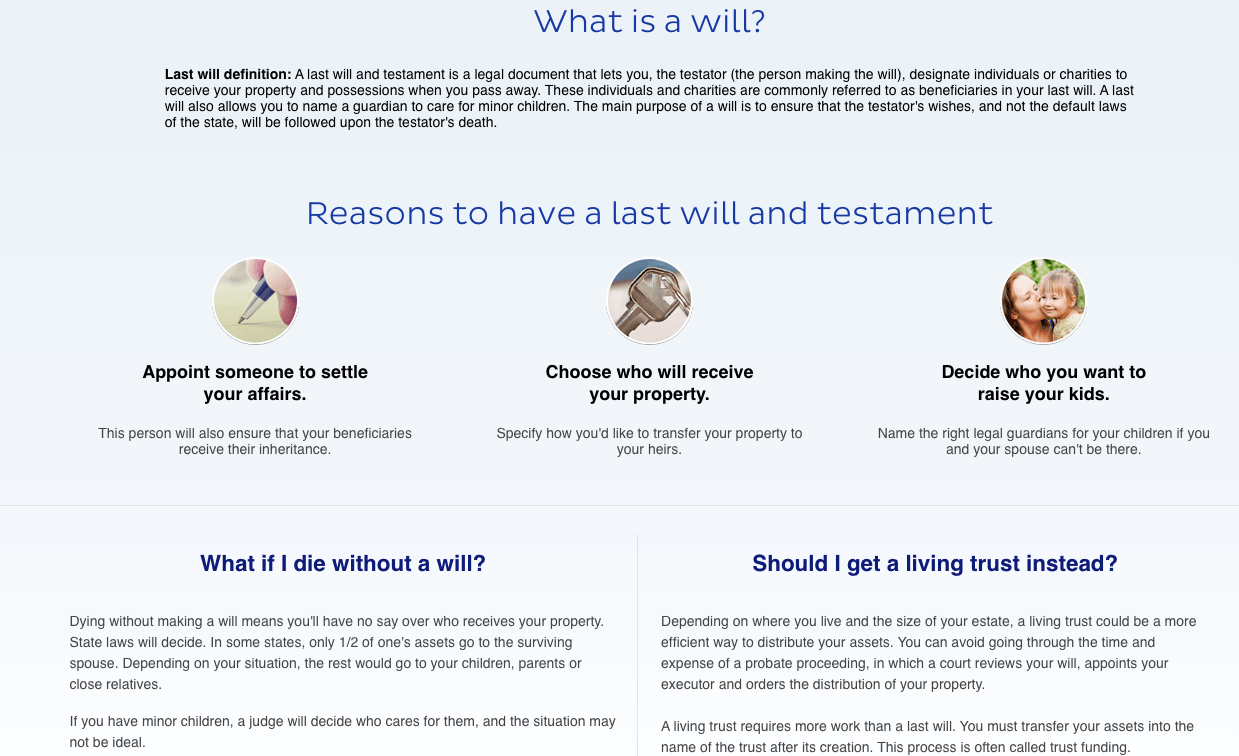 Winner: LawDepot. It is convenient and straightforward thanks to its ease of use.
Reputation
Both companies have an established reputation, and both have served countless clients.
However, LawDepot's reputation is nearly immaculate, whereas LegalZoom's is a bit more questionable.
LawDepot's TrustPilot rating is excellent:
4.5 stars over nearly 3,000 reviews is stellar.



LegalZoom's is, well… not so stellar.


Negative ratings range from complaints about fraudulent credit card charges to poor customer service. It's important to note that we never had any issues when using LegalZoom.
It seems like the majority of the ratings on TrustPilot are coming from disgruntled customers.
It's also important to note that LawDepot doesn't offer "services," so there's very little chance for a customer to have a negative experience.
Winner: LawDepot
Document Quality
Both online legal services offer high-quality legal documents. Our legal team was surprised by how comprehensive they were.
You can rest assured that your contract, agreement, bill, or deed will be 100% legally compliant and enforceable in court. For a business owner, that peace of mind is hard to put a price on.
LawDepot's process is far more straightforward, but in terms of quality, it's a wash.
Winner: Tie.
Customer Service
LawDepot is available via phone, live chat, or email Monday – Friday from 8 am to 7 pm ET. Their online help center has the most frequently asked questions.
Overall, customer support was responsive and knowledgeable.
LegalZoom's team is available Monday – Friday from 5 am to 7 pm PT as well as on Saturdays from 7 am to 4 pm PT. However, it's so popular that many customers are starting to complain about the level of service.
We had difficulty setting up a business consultation, and customer support was often overloaded when we called.
Again, it's only fair to note that LawDepot is such a simple service that supporting customers is very easy, unlike the competing services.
Winner: LawDepot.
Who Uses These Services?
LawDepot
Landlords who need simple rental/lease agreements
Small business owners who require any legal document
Entrepreneurs who know the law and only wish to have their legal documents prepared quickly
People with essential legal document needs – selling a car, child travel, simple wills, etc.
Anyone who wants to DIY their legal documents
Anyone with an online business, online service or blog that needs legal documents to protect their site.
LegalZoom
Entrepreneurs who want to form a business
Businesses with complex legal needs
Anyone who needs ongoing legal support
Businesses or individuals who require detailed tax or estate planning services
---
Which is better?
Verdict: Hard to Say
It's not fair to compare these two online legal services since they are entirely different.
LawDepot only offers documents. LegalZoom is a complete online legal services company.
One provides documentation, and the other creates your documents, handles the government, and provides ongoing support.
If you need simple documents like a rental agreement or bill of sale, LawDepot is the more affordable service. Not sold on LawDepot? There is another boy in town. Check our comparison between IncFile and LegalZoom.
If you have complex legal needs, prefer that a professional handle filing your paperwork, and require ongoing support, LegalZoom is the ONLY OPTION.
---
F.A.Q
Q: Are LawDepot Documents Legal?
A: Yes, LawDepot documents are legal and accepted in all 50 states, assuming you fill them out with the correct information. If you use LawDepot, your will, bill of sale, power of attorney, rental agreement, etc. will be legally binding.
Q: Is LegalZoom Legit?
A: Yes. They are the web's most popular legal services site, with millions of satisfied customers around the world. They have mixed service reviews, but they are very reliable.
Q: What is Better Than LegalZoom?
A: It's hard to say what is better than LegalZoom. It depends on your needs. If you need simple small business formation services, then IncFile is better than LegalZoom. If you only need documents, then LawDepot is better than LegalZoom. For another alternative, check out Rocket Lawyer.
Q: Do LegalZoom Wills Hold Up in Court?
A: Yes, assuming you fill in the correct information and sign in the appropriate places. A lawyer who practices estate law in your home state will know the right answer.
Q: Can I Write My Will?
A: Yes, you can write your own will. Anyone can create your will as long as it meets your state's requirements. Most states only require certain personal information and witnesses/notarization.